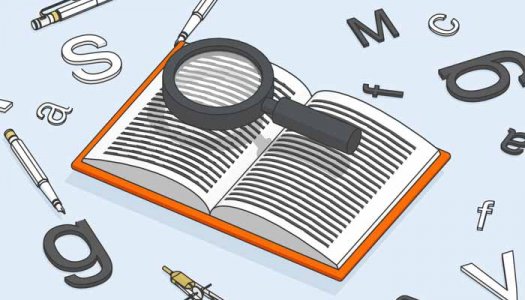 Indexation of a journal is considered a reflection of its quality. Indexed journals are considered to be of higher scientific quality as compared to non-indexed journals. An authoritative source of scientific information, and to stand out from among many other publications that are crowding the publishing space, journals must increase their visibility, availability, and readership. One of the ways, by which journals can achieve this, is by getting their publication indexed by one or more leading databases.
How does indexing work?
Once a journal is indexed by a database, it is immediately made available to all its users. Some databases index titles, some index full articles while some others index only the abstract and/or references. There are several abstracting and indexing services available; Asian Digital Library prove itself unique as it brings the content of the journal and the work of listed authors to a worldwide audience through the international reach. As a search results, the Asian Digital Library displays the following contents to the audience:
Title of the manuscript
Author's name with their institution name (email address of the corresponding author)
Abstract
Keywords
Full citation detail as "How to cite this article" it also display with each indexed record
DOI
Direct link to full text article
Direct link to the journal home page
Direct link to the publisher website
Asian Digital Library neither index full text of the article and nor show full text (in both format HTML and PDF) to its audience. But it must provide the original direct link to full text of each record. Asian Digital Library intended not store any copy righted material in its database but it will provide the direct link of original website. It is not for profit organization and the core objective is to provide access the latest research work to the scientific community of the Asia free of cost. Academic Institutes, Universities, research centers, and researchers are user of ADL.
Database selection for indexing contents
It is essential to choose an indexing database that is in line with your journal's scope. Just as journal editors do not consider manuscripts that lie outside the scope of their journal, indexing companies do not consider journals that lie outside their scope. Choose a database that indexes journals from your field. This brings us to the question which indexation is best and most valid? How to compare the quality of articles published in journals indexed with different indexation services? These questions are of particular relevance for two main reasons. First, importance of publications is being increasingly recognized by the academic institutions. Second, recently many more indexation services have come up. Are these indexations services equally relevant? Would a journal indexed with any of these databases be considered "indexed"?. It is also important to understand the features the database provides. Some databases only index abstracts, where users are able to view relevant abstracts of articles published in your journal. Some get professional indexers to scan entire manuscripts and index keywords. Some others also include citations in their indexing system. Knowing how exactly your journal will be visible and accessible to the user will also help you choose the right journal indexing database.
Asian Digital Library is a unique indexing tool providing the access of most comprehensive peer reviewed literature database. ADL is going to be considered the best database that it have versatile and multidisciplinary database with great coverage. It cover a wide range of topics including Agricultural and Plant Sciences, Biological Sciences, Health Sciences, Life Sciences, Engineering, Social Sciences, Material Science, Information Technology, Biotechnology, Science Technology, Medicine and many more. There are certain benefits for all those stakeholders (journal editors, publishers and authors) of getting indexed journals in a database.
Indexing Importance
Indexing of journal surely increase the visibility, accessibility and discoverability of journal's published contents.
Indexing process help journal to achieve its main purpose of being accessible to a wide audience.
It also helps your journal to expand its online presence.
Being accessible in turn to improve your journal's reputation as a reliable source of high-quality information in your field.
It also improve article discoverability, and build a reputation as a high-quality publication in its field.
Database research is the first activity researchers undertake as part of their study, and they naturally look to established, well-known databases. Thus, being indexed in a known database in your field that can help to increase your journal's readership.
Indexing agency also provide unrestricted access to premium content through a searchable database to fulfill the needs of researchers/author at all levels.
It also play fabulous role in boosting scholar, faculty, researcher, and publisher's professional pursuits.
Our Indexing agency (ADL) has equipped with indexing tools that meet international standards to coop with need of researchers, authors, editors and publishers across the globe.