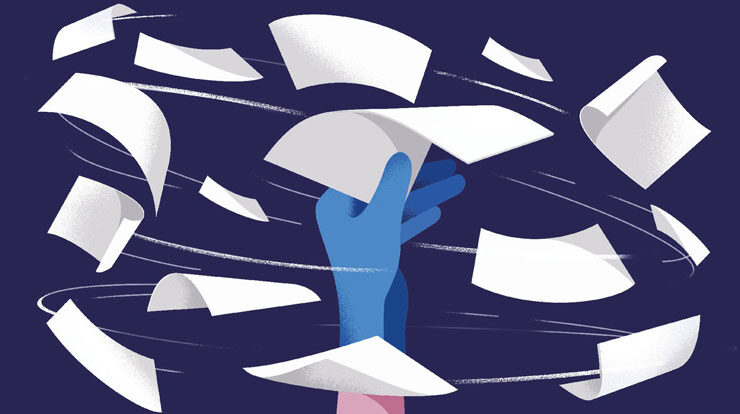 The rapid upsurge of COVID -19 intrigued many clinicians and researchers to take advantage of the opportunity to develop suitable treatment and vaccines for the propelling pandemic and receive awards for their contribution. Thousands of paper flooded in the Scientific and Medical Journals for publishing, causing poor quality checks and retraction of several papers.
The international clinical trial registry site, ClinicalTrials.gov on 7 may 2020 reported 1221 studies on COVID-19 were registered. On 31 July 2020, 19 published articles and 14 preprints about COVID-19 were retracted from preprint due to concerns regarding the data integrity. The majority of contribution received were from Asian countries (n=19; 57.5%),  and China (n=11; 58%).
The sudden pouring of massive data created immense pressure on research teams that resulted in data falsification, methodological issues, honest error in data interpretation, deliberate misconduct, and authorship, and participant privacy issues, reducing the chances of citation by 8-9%.  It was reported two preprints (SSRN preprint server) and two research papers in The Lancet and New England Journal of Medicine were retracted for unverified data, whereas a preprint from the USA about COVID-19 antibody seroprevalence is taken down for scrutiny due to an undisclosed conflict of interest.
Professor Bramstedt reported that the incoming papers are always verified and double-checked with a set of specialist and voluntary peer reviewers before publishing. The lack of time and competing demands compromised the quality checks over the past few months. Thus, to improve the quality of published work, training was scheduled for researchers on matters of importance such as authorship disputes, image manipulation, and ethical participant recruitment.
Irrespective, the race to compete with others has caused serious implications for the patients. The faulty preprints or the published articles; both imposed significant, irreversible, and permanent harm for the patients. Thus, Professor Bramstedt and Professor John McMillan emphasized publishing robust data as it is accessed by the public domain for designing and developing associated policies.